Why every ambitious leader and professional should properly process their setbacks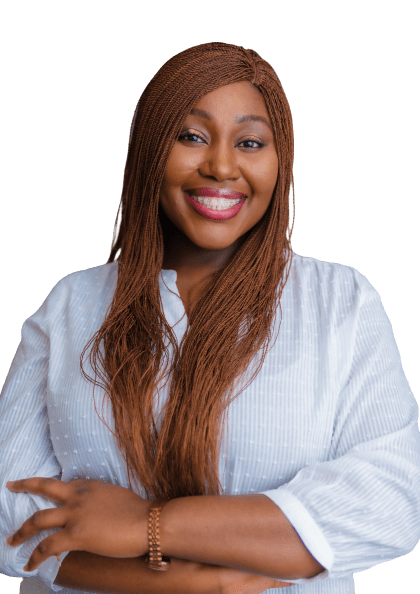 So many ambitious leaders & professionals who have suffered a career or life setback want to take back control of their lives quickly and achieve accelerated success in their personal and professional goals but are frustrated by feelings of loss, the need to show up despite their struggles, self doubting thoughts, and a fear of unmet expectations.
Many have tried self talk, the 'carry on like nothing happened approach' and the 'stay strong and don't let your emotions get in the way of your ambition' method but still ended up frustrated.
In fact some begin to worry that they'll end up not hitting their personal and professional goals, and totally lose belief in themselves.
Don't worry, here in this article I'm going to show you a better way.
First let me explain why these approaches don't work so well:
Self talk

– Many of us have been taught to give ourselves the 'pep talk' when things go wrong. But while positivity is good, it should not be confused with pretending nothing is wrong. What many people don't understand is that doing the 'pep talk' without addressing the issue only goes so far. It is like telling an ant to push against an elephant; if the issue is that big, all the motivation and psyching yourself up is not going to help but rather hurt and limit.
The 'carry on like nothing happened approach'

– This is often a default for many ambitious leaders and professionals who feel they have to carry on and keep going. This can seem easier than facing the failure, loss or disappointment, which already makes you question your character, goals and strategies. But what many don't realise is that a crucial strategy for winning is to admit something is wrong before you can move forward and make it better. Denial and glossing over unresolved emotions without pausing to reflect, restrategise and recaliberate can actually lead to self sabotage and impact on the growth, wellbeing and potential of ambitious leaders and professionals
 The 'stay strong and don't let your emotions get in the way of your ambition' method

– Although this sounds good and may make us 'appear strong to everyone else, in reality this doesn't work for most people. You can stay strong and proceed to work against the resistance but sometimes the forces that are working against you are greater than you yourself. So when people say ignore the emotions and just get up and get on with it, the reality is sometimes it is a choice and other times it is not. 
Here is a better approach that will help you get better results. It is what I call the Reset to Thrive Framework based on the idea that people ideally should travel through 7 transformational stages in their bounce back journey, from the moment an individual experiences a setback. 
These stages are:
Shock > Emotional distress > Acknowledgement > Acceptance > Letting go > Self Rediscovery > Rebuilding



© Dr Vivian O. Ikem, 2017 
Unfortunately, many ambitious leaders and professionals who suffer a setback are keen to get right back on their goals that they jump from Shock or Emotional distress to Rebuilding, without navigating the middle stages.
In my Reset to Thrive approach, every stage is explored through a 5 step process such that an individual bounces back and rebuilds with a greater sense of self, confidence and purpose.
A few years ago when I suffered major trauma that led to me experiencing depression, surgery and being away from work on sick leave/career break for almost 2 years, I felt helpless, cheated by life and stopped in the tracks of my ambitions for a while. It was a hard pill to swallow for a high performer like me who was driven, and I soon realised how crucial the acknowledgment, acceptance and self rediscovery stages were to my being able to bounce back, rebuild and return to work successfully.
I recently worked with a client whose confidence was significantly down and affecting her ability to perform at her new job. She soon realised she had never worked through the experiences that impacted her confidence nor explored reconnecting with herself and her potential. Taking her through this process transformed her mind and perception of self, which increased her performance at work and led to her being recognised at work and recommended for promotion.
 A setback can be a loss, relationship breakdown, failed career promotion, failed business, health crisis, rejection experience or other. When ambitious leaders and professionals who suffer setbacks that impact on their sense of self and ambitions can bring themselves to navigate their inner fears, disappointments, failures and doubts and go through the transformation process, they will build character, emerge healthier and more successful, and become better at connecting with people and themselves.
Was this useful? Feel free to connect with me using the link below. I look forward to being a part of your journey
About The Author 
Dr Viv is a Certified Life Coach, People Builder and Consultant with a background in Chemical Engineering and Management Consulting.
She is also the author of Shadows in the Mirror – The Many Faces of Depression and contributing author a contributing Author in Unzenable – A Guide to Stress Less and be More.
Inspired by her own journey, she is driven by a strong passion to help ambitious leaders & professionals who have suffered a career or life setback, rebuild a self-image that gives them the confidence to get their life and professional goals back on track quickly. Her goal is to help 300 or more ambitious leaders and professionals,achieve their life and professional goals by 2024. 
She is a writer, singer and host of the show Reset with Dr Viv.